Auction closing October 19th at Dale Wilch's Man Cave in Kansas City MO.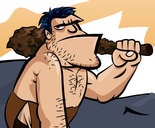 Dale Wilch Sales Company
An independent affiliate
Auction Location: 1501 West 31st Suite #342 in the Down Town Underground Caves, Kansas City, MO 64108 / Phone: 913-788-3219

All Auctions
Items in this auction are on display and available this Wednesday evening from 6-9 for you to preview before bidding.
Search Results
| | |
| --- | --- |
| Showing 1 to 1 of 1 items | |
Scheduled Close
10/19/2017
08:30 pm CDT
Closed
I believe it's new and some kind of candy or nuts dish with ornate looking edges. 2 layers and might be missing a stand that should go between the 2 dishes.

---
We have material handling equipment including a fork lift to help you with your purchases. We are only open at this facility Wednesday nights from 6-9 PM. For previewing and pickup any other time an appointment is required. Call Dale Wilch weekdays only @ 913-788-3219 to schedule an appointment or for additional information. Our location (Downtown Underground caves) is at 1501 West 31st, Kansas City, MO 64108. We are West down the hill from the Channel 4 TV studios or East up the hill from the Quik Trip @ 31st & Southwest Boulevard.
Dale Wilch's Man Cave (913) 788-3219
We want you to come down this Wednesday evening to look over all auction lots and then come down the Wednesday evening after the auction ends and pick up your won lots. While you're here, take a walk around to visit the 20 + other vendors buying, selling and trading every Wednesday night too!
Here's a few Bidding TIPS. We suggest taking a quick look (spin thru all pages) of the lots (items) in this week's auction. Many bidders like to wait until the auction is closer to the ending before they bid, I understand that. The cool deal with these Equip-Bid auctions is you can just click "Watch" on the lots and that puts those lots in your "Dashboard" so you can review and determine your bid(s) later. Now with the lots you were interested in placing a bid on are all in your "Dashboard" and now you won't have to go thru all lots again. This way as the auction gets closer to the end it's so much easier to make your final bids on only the lots you have interest (put in your Watch). If you missed items last week we might have additional inventory on these lots and most likely re-listed them this week.
Dale Wilch's Man Cave Auctions give you a way to pick up bargains at the price you want to pay! We invite you to come down this Wednesday night to our swap meet and flea market facility in the "DownTown Underground" (Caves on 31st in KCMO) Admission, parking and the 70 degree weather in the "Cave" is always FREE!
Always a menagerie of a little junk and a bunch of good stuff every week. We have 20 other Swap Meet/ Flea Market vendors buying, selling & trading at the same location every Wednesday night. It's always fun and worth the trip to come see us. We always start the bidding out low to give you the opportunity to pick up some great deals. If you're coming down this Wednesday night anyway, why not try to pick off some of these Auction deals!
Inspection:
| | |
| --- | --- |
| Wed, Oct 11, 2017 | 06:00 pm - 09:00 pm |
| Wed, Oct 18, 2017 | 06:00 pm - 09:00 pm |
Auction Closing:
| | |
| --- | --- |
| Thu, Oct 19, 2017 | 07:55 pm |
Removal:
| | |
| --- | --- |
| Wed, Oct 25, 2017 | 06:00 pm - 09:00 pm |
| Wed, Nov 01, 2017 | 06:00 pm - 09:00 pm |
| Wed, Nov 08, 2017 | 06:00 pm - 09:00 pm |
Bidding Increments:
Range
Increment
$0.01
-
$9.99
$1.00
$10.00
-
$24.99
$2.50
$25.00
-
$99.99
$5.00
$100.00
-
$499.99
$10.00
$500.00
-
$999.99
$25.00
$1,000.00
-
$9,999.99
$50.00
$10,000.00
-
$100,000.00
$100.00
$100,000.01
-
$500,000.00
$250.00
$500,000.01
-
$1,000,000.00
$500.00
$1,000,000.01
-
$2,500,000.00
$1,000.00
I have reviewed, understand and agree to the terms and conditions for this auction as set forth in the auction details page.
All items are sold "as is where is". It is the responsibility of the buyer to conduct any inspection and examination necessary to satisfy him/ her of all material facts before placing a bid.
Payments: If using a credit card for payment please complete it before the first pickup date as we have no processing service in our cave facility. Cash is welcome at pick up. If not paid after first pick up, we'll process your payment using the credit card you have registered on Equip-Bid.
15% buyer's premium is always added to your high bid to establish your total purchase price.
Equip-Bid.com and or Dale Wilch Sales will collect and remit sales tax for your state unless you have provided proof of exemption prior to payment, regardless of the asset type or its intended use. You can email your Sales Tax Exempt for to dale@dalewilch.com or mail to P.O. Box 12031, Kansas City, KS 66112
Any lots not picked up after the Pick Up time(s), we will assume you have abandoned your purchases and will list them again in an upcoming auction.
---
1501 West 31st Suite #342 in the Down Town Underground Caves
Kansas City
MO, 64108

913-788-3219

39.0714700000

,

-94.6032710000



Sorry, no shipping on any of these items. We will hold all of your Paid For items for up to 3 weeks for you to pick them up. We always help load out if you need it and will set up an appointment if you can't make it on a Wednesday night for our pickups.