Great stuff in this REMOTE Maywood/ Independence (not at the Man Cave) auction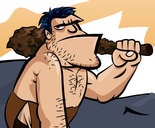 Dale Wilch Sales Company
An independent affiliate
Auction Location: 1620 West Lexington Ave, Independence, MO 64052 / Phone: 816-678-8388

All Auctions
Some great antique and collectable pieces here!
Search Results
| | |
| --- | --- |
| Showing 1 to 8 of 8 items | |
---
The preview and pick up is at 1620 W Lexington Avenue of Independence Missouri. Preview will be from 10AM to 2PM this Monday. My right hand man Ken Parks will be in the area and will show you what you want to see. Please call him just ahead of time at (816) 678-8388 and he'll meet you there. As always I want you to take advantage of the preview in case I missed something you needed to see before bidding. Auction pick up must be on Tuesday the 22nd from 10AM to 3PM. It's imperative you get your won lots picked up then. Sorry no holdovers as this house must be empty for the new people real fast. There's a couple of heavy pieces (Gas Pump and Coke Machine) that will require some muscular guys or gals to load out and the 2 wild old car/ truck bodies will need a flat bed or trailer to haul them. The drive way is flat and both bodies are less than 15-20 feet away from the driveway.
Here's a few Bidding TIPS. We suggest taking a quick look (spin thru all pages) of the lots (items) in this week's auction. Many bidders like to wait until the auction is closer to the ending before they bid, I understand that. The cool deal with these Equip-Bid auctions is you can just click "Watch" on the lots and that puts those lots in your "Dashboard" so you can review and determine your bid(s) later. Now with the lots you were interested in placing a bid on are all in your "Dashboard" and now you won't have to go thru all lots again. This way as the auction gets closer to the end it's so much easier to make your final bids on only the lots you have interest (put in your Watch).
Inspection:
| | |
| --- | --- |
| Mon, Aug 21, 2017 | 10:00 am - 02:00 pm |
Auction Closing:
| | |
| --- | --- |
| Mon, Aug 21, 2017 | 07:05 pm |
Removal:
| | |
| --- | --- |
| Tue, Aug 22, 2017 | 10:00 am - 03:00 pm |
Bidding Increments:
Range
Increment
$0.01
-
$9.99
$1.00
$10.00
-
$24.99
$2.50
$25.00
-
$99.99
$5.00
$100.00
-
$499.99
$10.00
$500.00
-
$999.99
$25.00
$1,000.00
-
$9,999.99
$50.00
$10,000.00
-
$100,000.00
$100.00
$100,000.01
-
$500,000.00
$250.00
$500,000.01
-
$1,000,000.00
$500.00
$1,000,000.01
-
$2,500,000.00
$1,000.00
I have reviewed, understand and agree to the terms and conditions for this auction as set forth in the auction details page.
All items are sold 'as is where is.' It is the responsibility of the buyer to conduct any inspection and examination necessary to satisfy him/ her of all material facts before placing a bid.
Payments: If using a credit card for payment please complete it before you come for the pickup and print or keep it to show on your mobile. Cash at pick up works great for us too. It never hurts to have the correct change.
15% buyer's premium will be added to your bid to establish your total purchase price.
Equip-Bid.com and or Dale Wilch Sales will charge and collect sales tax for your state unless you have provided proof of exemption prior to payment, regardless of the asset type or its intended use. You can email your Sales Tax Exempt for to dale@dalewilch.com or mail to P.O. Box 12031, Kansas City, KS 66112
---
1620 West Lexington Ave
Independence
MO, 64052

816-678-8388

39.0868193000

,

-94.4364016000



Sorry, no shipping on any of these items.