Lot # 7399
New in the original box is this No. 245 Deluxe Car ...
1501 West 31st Suite #342 in the Down Town Underground Caves, Kansas City, MO 64108 / Phone: 913-788-3219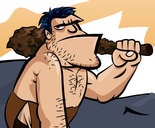 View All Images
New in the original box is this No. 245 Deluxe Carpet Trimmer
Lot # 7399
This tool trims excess carpet at the wall leaving just the right amount for tucking between the base board and the tackless strip. The deluxe trimmer has top-loading blade carriers that make blade changes faster and easier. The wide open throat area allows carpet to enter and flow smoothly to the blades. This reduces wadding of carpet and resistance to cutting. Comes with six shims for adjustment of cutting height and four throat adjustments for different carpet thicknesses. Wall runner is angled outward to minimize wall contact and includes a replaceable wall protector pad to prevent marking.

Dale Wilch's Man Cave Auctions give you a way to pick up bargains at the price you want to pay! We invite you to come down this Wednesday night to our swap meet and flea market facility in the "DownTown Underground" (Caves on 31st in KCMO) Admission, parking and the 70 degree weather in the "Cave" is always FREE!
Always a menagerie of a little junk and a bunch of good stuff every week. We have 20 other Swap Meet/ Flea Market vendors buying, selling & trading at the same location every Wednesday night. It's always fun and worth the trip to come see us. We always start the bidding out low to give you the opportunity to pick up some great deals. If you're coming down this Wednesday night anyway, why not try to pick off some of these Auction deals!
Inspection:
| | |
| --- | --- |
| Wed, May 24, 2017 | 06:00 pm - 09:00 pm |
| Wed, May 31, 2017 | 06:00 pm - 09:00 pm |
| Wed, Jun 07, 2017 | 06:00 pm - 09:00 pm |
Auction Closing:
| | |
| --- | --- |
| Thu, Jun 08, 2017 | 08:00 pm |
Removal:
| | |
| --- | --- |
| Wed, Jun 14, 2017 | 06:00 pm - 09:00 pm |
| Wed, Jun 21, 2017 | 06:00 pm - 09:00 pm |
Bidding Increments:
Range
Increment
$0.01
-
$9.99
$1.00
$10.00
-
$24.99
$2.50
$25.00
-
$99.99
$5.00
$100.00
-
$499.99
$10.00
$500.00
-
$999.99
$25.00
$1,000.00
-
$9,999.99
$50.00
$10,000.00
-
$100,000.00
$100.00
$100,000.01
-
$500,000.00
$250.00
$500,000.01
-
$1,000,000.00
$500.00
$1,000,000.01
-
$2,500,000.00
$1,000.00
If you're paying with a Credit or Debit card, please complete your payment prior to the pickup. Paying with cash on pickup works great too but must be done the first Wednesday night pick up after the auction closes. If you haven't paid for your won items by the next Thursday morning, Well process your payments using the credit/ debit card you have on file. Make sure that info is UP TO DATE! We're selling a lot of items on consignment and need to have the won items paid ASAP so we can get the consignment sellers paid ASAP. Can't make it to pick your won items up this Wednesday night? No problem, complete the payment ASAP and we'll hold your item(s) for 2 weeks and then assume you've abandon your won item(s) if you don't make arrangements. We have material handling equipment including a fork lift to help you with your purchases. We are only open at this facility Wednesday nights from 6-9 PM. For previewing and pickup any other time an appointment is required. Call Dale Wilch weekdays only @ 913-788-3219 to schedule an appointment or for additional information. Our location (Downtown Underground caves) is at 1501 West 31st, Kansas City, MO 64108. We are West down the hill from the Channel 4 TV studios or East up the hill from the Quik Trip @ 31st & Southwest Boulevard.
Please read: If you're purchasing for resale and are Kansas or Missouri State Sales Tax Exempt, I must have your state tax exempt form on file prior to bidding. Mail it to: Dale Wilch Sales Co. P.O. Box 12031, Kansas City, KS 66112. Without your state exempt form on file the state sales tax will be added to your invoice and remitted to the state.
---
1501 West 31st Suite #342 in the Down Town Underground Caves
Kansas City
MO, 64108

913-788-3219

39.0714700000

,

-94.6032710000



Sorry, no shipping on any of these items. We will hold all of your Paid For items for up to 3 weeks for you to pick them up. We always help load out if you need it and will set up an appointment if you can't make it on a Wednesday night for our pickups.