ALS*MAY*SALE!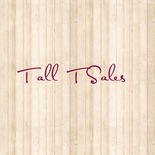 Tall T Sales
An Independent Affiliate
Auction Location: 15352 South Keeler St. Suite B, Olathe, KS 66062 / Phone: 913-205-6350

Collectibles, Commercial & Industrial, Household & Estate, Retail, All Auctions
Inspection:
| | |
| --- | --- |
| Mon, May 02, 2016 | 09:00 am - 03:30 pm |
| Tue, May 03, 2016 | 09:00 am - 04:00 pm |
Auction Closing:
| | |
| --- | --- |
| Tue, May 03, 2016 | 07:30 pm |
Removal:
| | |
| --- | --- |
| Wed, May 04, 2016 | 09:00 am - 04:00 pm |
| Thu, May 05, 2016 | 09:00 am - 04:00 pm |
Bidding Increments:
Range
Increment
$0.01
-
$9.99
$1.00
$10.00
-
$24.99
$2.50
$25.00
-
$99.99
$5.00
$100.00
-
$499.99
$10.00
$500.00
-
$999.99
$25.00
$1,000.00
-
$9,999.99
$50.00
$10,000.00
-
$100,000.00
$100.00
$100,000.01
-
$500,000.00
$250.00
$500,000.01
-
$1,000,000.00
$500.00
$1,000,000.01
-
$2,500,000.00
$1,000.00
This auction is contracted and managed by ALS, Inc. An independent affiliate
PLEASE READ ALL TERMS AND CONDITIONS, THEY HAVE BEEN UPDATED.
Please read ALL descriptions for all lots
Bring exact change
WE DO NOT ACCEPT CHECKS
Bring your own boxes for pickup. We don't always have a supply and load out will be much easier with boxes for your items.
Removal times are absolute: 9 am-4 pm on scheduled days
If you are unable to pick up during scheduled removal times, please reconsider bidding or call Bernadette 913.683.5253 to schedule and appointment time or Aaron 913.205.6350 for questions or comments between 9am-5pm
If you schedule a new pick up time, please make sure that is the best time for you and you are able to come.
Failure to remove purchased items during allotted time (our scheduled days or your appointment) will result in a storage fee of $25.00 per day per invoice.
If you call beforehand and set up and appointment with us, you will not be charged the $25 per day per invoice until the day after your appointment has passed and your items are still at the shop.
We understand that the unexpected happens. If that is the case and you cannot make it to your previously agreed upon appointment, please call us and schedule a new one.
Items remaining at sales location after fourteen days (no calls, no appointments) will be considered abandoned and relisted onto an upcoming auction.
No refunds will be given; money will be kept in order to compensate time and energy spent.
If you are purchasing heavy/large items, we highly advise you bring the appropriate sized vehicle and help for load out.
At ALS Inc we want everyone to leave satisfied and happy, and most will. However, when you bid on the wrong item or decide you no longer want an item, we are not willing to assume the cost of your mistake. Once again, no refunds will be given.
When in doubt about the condition of an item, completeness, etc, please utilize our scheduled inspection days. It is the responsibility of the buyer to preview their items beforehand.
We describe every item to the best of our ability. If we are unable to test any items, we will say so in the description; again, we highly advise you to utilize our set preview days to inspect your items.
There is a forklift on scene and we will help you load out items. When the forklift is in use, please stand clear away from it. Also, please stay by the front desk unless we tell you otherwise. The warehouse can get cramped and having too many people in one aisle makes it much harder to unload your items from the shelves.
If you fail to read our terms and conditions, that is on you, not us.

By bidding in our auction, you are automatically agreeing to the terms stated above.
_______________________________________________________________________________________________
EQUIP-BID Online, Inc. (EQUIP-BID) is responsible for maintaining the EQUIP-BID.com website. EQUIP-BID.com serves as the venue used by independent auction companies (Affiliates) to present their online auctions to bidders.
EQUIP-BID's role in the auctions listed on EQUIP-BID.com is limited to providing the venue for affiliate auctions. Affiliates are not employees, agents, representatives or partners of EQUIP-BID Online, Inc. EQUIP-BID's knowledge about individual auctions and individual auction transactions is limited to the information appearing on the website.
By placing a bid on EQUIP-BID.com, bidders are verifying they are at least 18 years old and acknowledging they understand and will comply with both the EQUIP-BID.com website terms and the auction specific terms. Bidders MUST NOT share their password or account with anyone. Bidders are responsible for bids placed on their account.
---
15352 South Keeler St. Suite B
Olathe
KS, 66062

913-205-6350

38.8493170000

,

-94.8090510000