| | |
| --- | --- |
| Showing 1 to 3 of 3 auctions | |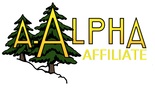 A-Alpha Affiliate
Address: 7401 State Ave., Kansas City, KS 66112 / Phone: 913-944-0831
Categories: Commercial & Industrial, Heavy Equipment & Farm, Restaurant Equipment, Retail, Vehicles & Marine, All Auctions
92 Items
In this auction we have a variety of interesting items for sale. We have a nice sports car, a complete DJ equipment set up, trailers, light bar kits and backup camera kits for your commercial vehicles. There is also a slew of Hillman sliding drawer bolt bins. A must have for the garage woodshop or automotive shop. We are currently liquidating all of our inventory in order to focus our efforts on redirecting the company into a forward direction. This will be the first of approximately 4 or 5 auctions with only quality merchandise that will be listed and sold. We have a lot of items spread out through numerous categories and will be putting forth all our efforts in order to bring you an interesting auction that will suit your wants or needs. Look for our up and coming auctions through this and next month. Good luck and happy bidding!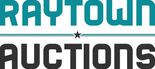 Raytown Auctions
An Independent Affiliate
Address: 11800 E 82nd Court, Raytown, MO 64133 / Phone: 816-315-0963
Categories: Appliances, Coins & Currency, Collectibles, Commercial & Industrial, Firearms & Ammo, Heavy Equipment & Farm, Household & Estate, Restaurant Equipment, Retail, All Auctions
294 Items
New items added daily, keep checking back!
SOME ITEMS STARTING AT $5.00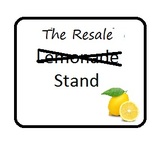 The Resale Stand
An Independent Affiliate
Address: 5041 NE Vivion Rd, Kansas City, MO 64119 / Phone: 816-447-2586
Categories: Commercial & Industrial, Heavy Equipment & Farm, Household & Estate, Retail, All Auctions
234 Items
Great auction don't pass this one by. Outdoor spring items commercial mower, bikes, student loft, conference table, glassware, curio cabinet and more
as always to see a video of this auction and get a better idea of size and condition of an item go to Facebook - (The Resale Stand) or Youtube at (the resale stand powers)
2 Pick up days look to see which works best for you
Thanks and Happy Bidding