| | |
| --- | --- |
| Showing 1 to 3 of 3 auctions | |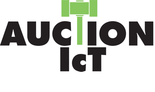 Auction IcT
An Independent Affiliate
Address: 604 w 33rd street north, Wichita, KS 67204 / Phone: 316-218-5875
Categories: Appliances, Collectibles, Household & Estate, Retail, Vehicles & Marine, All Auctions
255 Items
North Wichita Warehouse Furniture/Estate/ATV Auction!
*********WINCHESTER THEODORE ROOSEVELT 30-30 RIFLE AND "THE PRESIDENTIAL COIN COLLECTION" IN WOOD CASE JUST ADDED*********

Equip-Bid.com
Address: 13407 South Ragsdale, Lone Jack, MO 64070 / Phone: 913-709-7248
Categories: Commercial & Industrial, Heavy Equipment & Farm, Vehicles & Marine, All Auctions
190 Items
Owner has decided to retire and has chosen Equip-Bid to auction off all remaining inventory, tools, and equipment. Just in use shop equipment and much more!
Note: Most items sell without reserve.
The larger vehicles and items are marked (SOOA) Sell On Owner Approval. Seller has the right to accept the final bid price. Invoices will be sent out accordingly.
The owner is highly motivated to sell as he is retiring and all items must go.

JR Sales & Service
An Equip-bid Affliate
Address: 1202 Cardinal Drive, Eudora, KS 66025 / Phone: 913-948-1120
Categories: Appliances, Collectibles, Commercial & Industrial, Firearms & Ammo, Household & Estate, Restaurant Equipment, Retail, Vehicles & Marine, All Auctions
113 Items
This is the second of our Moving Sales. There will be larger wholesale lots along with my staple items as I am moving my business to a smaller storage space: Wholesale Merchandise, Antiques, Ammo, Knives, Self Defence Items, General Merchandise, Office Furniture, Store Fixtures, Restaurant Supplies, Commercial Items, Storage Units, Tools, Housewares, Cleaners & Cleansers, Building Materials, Retail, Household.