Current Auctions for Affiliate 'A1 Auction House'
| | |
| --- | --- |
| Showing 1 to 2 of 2 auctions | |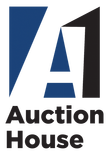 A1 Auction House
Address: 6515 SE Johnston Street, Topeka, KS 66619 / Phone: 785-235-8059
Closing Wednesday
3d 9h 2m
Welcome to A1 Auction House. We get shipments of mostly Name Brand products from leading online and brick-and-mortar retailers.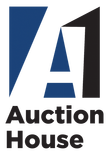 A1 Auction House
Address: 6515 SE Johnston Street, Topeka, KS 66619 / Phone: 785-235-8059
Closing Wednesday
3d 9h 7m
Lots of fun items for holiday gifting! New Overstock merchandise at great deals!