Lot # 1669
Calini Montepulciano D'Abruzzo
570 Main, Osawatomie, KS 66064 / Phone: 913-954-1429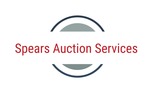 View All Images
Calini Montepulciano D'Abruzzo
Lot # 1669
Quantity: 12
Bidding on this Lot is Per Unit.
You are bidding for 1 case (12 bottles)
Product of Italy
Alc. 12.5% by volume (750 ml / bottle)
Dry red wine
You are bidding per bottle x the bid price. Example ending price is $4 / bottle, total is $48 + buyer premium & sales tax.
The bidding increment per lot has been set for $0.25 per bid for this auction so bid away! If you have any questions about bidding or auction information please contact David Mon-Fri 9 AM-5 PM @ (913) 954-1429. If you call after hours your call will be returned following business day (please leave message).
Please use the wine tasting event to preview all lots being offered. The wine tasting event will be held on Tuesday, February 26th at the Loft on Sixth Venue - 425 6th Street, Osawatomie, KS 66064 from 6-8 pm.
Bidding is an intent to purchase (no exceptions).
All items are listed to the best of our knowledge but is the bidder's responsibility to review & inspect.
This auction is governed by the rules and regulations of the State of Kansas & the Kansas Department of Revenue Division of Alcoholic Beverage Control.
All winning bids will be charged the 8% liquor enforcement tax imposed by the State of Kansas.
All winning bidders must be at least 21 years of age (a valid ID is required at time of pickup).
Due to the large volume of wine being sold in this auction, pick-up of your winning lots will be by appointment only during the month of March!
Refunds are governed by the rules and regulations by the Kansas ABC.
Inspection: Tuesday, February 26th, 2019 from 6 to 8 pm.
Auction Closing: Sunday, March 3rd, 2019 starting at 7 pm.
(staggered closing - please check specific lot specific closing time)
Removal: By Appointment Only - NO EXCEPTIONS. All pick-ups will be at our retail store location located at 570 Main Street, Osawatomie, KS 66064. Pick-up times will be scheduled during normal operating hours (10-9 pm Mon thru Sat).
Inspection:
| | |
| --- | --- |
| Tue, Feb 26, 2019 | 06:00 pm - 08:00 pm |
Auction Closing:
| | |
| --- | --- |
| Sun, Mar 03, 2019 | 07:00 pm |
Bidding Increments:
Range
Increment
$0.01
-
$24.99
$0.25
$25.00
-
$49.99
$0.50
$50.00
-
$99.99
$5.00
$100.00
-
$499.99
$10.00
$500.00
-
$999.99
$25.00
$1,000.00
-
$9,999.99
$50.00
$10,000.00
-
$100,000.00
$100.00
$100,000.01
-
$500,000.00
$250.00
$500,000.01
-
$1,000,000.00
$500.00
$1,000,000.01
-
$2,500,000.00
$1,000.00
All invoices will be paid at the time of pickup of your winning bid.

If you are tax exempt (know your liqueur laws) or paying cash, call David (913-954-1429) before your card is ran.

Buyer's Premium 15.00%

THIS IS AN ONLINE ONLY AUCTION BOUND BY ALL LEGAL RIGHTS AND REMEDIES IN THE STATE IN WHICH THE AUCTION OCCURS.

DO NOT BID IF YOU CANNOT AGREE TO THE TERMS OF THIS CONTRACT OR ARE NOT ABLE TO PAY AND PICK UP YOUR ITEMS WITHIN THE SPECIFIED TERMS OF EACH AUCTION.

AUCTION CLOSING DATE:

The auction will close according to the terms listed specifically within each auction. Any terms or conditions listed for a specific auction will supersede those listed within the general terms in this agreement. Along with closing date and time, item inspection, location and removal times will also be listed for that specific auction.

BUYERS PREMIUM/SALES TAX:

A fifteen percent (15%) buyer€™s premium will be added to each purchase. If you bid $100.00, at checkout you will be charged $115.00 plus sales tax based on the location of the auction. If tax exempt, contact Equip-Bid Auctions to provide tax exempt form.

PAYMENT:

Invoice must be paid prior to removal of items. Payment must be made prior to, and a *Paid in Full* invoice must be presented when picking up. Regardless of pick-up location, all payment arrangements must be made within1 business days of the auctions closing. Business days are Monday-Friday. If invoice payment arrangements are not made by this time, you authorize your credit card on file to be charged for total amount plus a $25.00 late payment fee. No late fees will be removed from an invoice once they are added. It is your responsibility as the buyer if you have not received a paid invoice via email within 24 hours of submitting payment to contact Equip-Bid to verify receipt of payment in order to avoid being charged a late fee. Accepted forms of payment include cash, certified check, money order, Visa, MasterCard, American Express and Discover. A valid credit card must be kept on file with Equip-Bid at all times. Equip-Bid has the right to submit an authorization from time to time to ensure the credit card is valid. If the card becomes invalid, Equip-Bid will disable your bidding rights and they will not be reinstated until a valid credit card is provided.

SECURITY POLICY:

We respect and are committed to protecting your privacy. We may collect personally identifiable information when you visit our site. We also automatically receive and record information on our server logs from your browser including your IP address, cookie information and the page(s) you visited. We will not sell your personally identifiable information to anyone. Your payment and personal information is always safe. Our Secure Sockets Layer (SSL) software is the industry standard and among the best software available today for secure commerce transactions. It encrypts all of your personal information, including credit card number, name, and address, so that it cannot be read over the internet.

REMOVAL:

Once an auction has ended, the items become the property of the winning bidder (buyer). Buyer assumes all risk of loss and damage to property from that point forward including at the premises of the sale. The removal date and time will be posted on the terms for each individual auction. REMOVAL TIMES ARE ABSOLUTE €"IF YOU CAN NOT REMOVE YOUR ITEMS DURING SCHEDULED PICK-UP TIMES, DO NOT BID! Failure to remove during scheduled load out time may result in item forfeiture. Ownership of item will then revert to party with primary vested interest in the item to sell or dispose of item as it sees fit. Any funds paid shall be forfeited to satisfy terms of sale. The buyer agrees to pay all deficiencies, legal, collection and other fees including transportation and storage expenses associated with delinquent accounts or abandoned/forfeited items. Premiums and fees remain applicable.

DYNAMIC/STAGGERED CLOSING:

If a bid is made within the last 3 minutes, the closing time for that item will be extended for five (5) minutes in order to imitate a live auction as closely as possible.

WINNING BIDDER NOTIFICATION:

Notification of items won will be sent to you ONLY by email. It is the buyers responsibility to check your email (it may be necessary to check junk/spam email folder.) Buyer can check their dashboard in their account to see any outstanding invoices, and items won. If you feel you won an item, and it is not shown, contact the equip-bid office by 9:00 a.m. the next morning to have us check on it for you.

CAUTION TO THE BIDDER:

For demonstration purposes, various pieces of equipment may be joined together. Do not assume a lot consists of more than one item simply because they are connected together. You are bidding on the item as it is described and not the item in the photo. Equip-Bid makes an effort to ensure the descriptions are accurate and the photos match as well. However, an error can occur in the listing and in that case it will be the description and not the photo that will be the item won. If you feel there is a discrepancy or error between a listing and a photo, contact Equip-Bid for clarification and notification of error.

WARRANTY & CONDITIONS OF ITEMS SOLD:

All items are sold AS IS, WHERE IS, with NO WARRANTY expressed or implied by the lot number affixed to the item. This sale is to the business community as €œequipment and €œinventory€ without any implied or expressed warranty. Descriptions are believed to be accurate but not guaranteed. When not certain of the condition or use of an item, please bid accordingly.

CHOOSE WISELY:

We want everyone to get a good deal, and most will. However, when you bid on the wrong item or decide an item is not suited for your intended use, our clients are not willing to assume the cost of your mistake. Once bidding ends, the item is contractually sold to the highest bidder and that item is the buyer'€™s property. When in doubt about condition, completeness or suitability for intended use, please bid accordingly. Equip-Bid reserves the right to add or remove items from an auction, split or combine lots, add minimum bids or reserve prices, cancel, suspend, extend or reschedule an item and/or auction event, and make changes to the auction closing, inspection, or removal times. Any controversy or claim arising out of or relating to this contract and/or agreement, or breach thereof, shall be settled by arbitration in accordance with the Commercial Arbitration Rules of the American Arbitration Association, and judgments upon the award rendered by the arbitrator(s) may be entered in any court having jurisdiction thereof.

LIABILITY:

Equip-Bid and Seller€™s liability shall be limited to the refund of bidder's purchase price.

LIMITATIONS:

The above-stated Terms and Conditions for Equip-Bid Auctions cannot be altered except in writing by Equip-Bid.

Save and use these term
---
570 Main
Osawatomie
KS, 66064

913-954-1429

38.4992136000

,

-94.9506465000



No Shipping Options - Pickup Only