***Auction Cancelled**** See below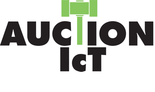 Auction IcT
An Independent Affiliate
Auction Location: 111 West Douglas, Wichita, KS 67202 / Phone: 316-218-5875

Collectibles, Commercial & Industrial, Restaurant Equipment, All Auctions
Cancelled . . .legal issued did NOT get worked out, Auction IcT has been working diligently with the seller and all parties involved and could not come to a resolution. We are sorry, and we are having to stop this auction.
Due to legal issues, we need to extend the ending date to the 20th of August. Sorry for any inconvenience. Contact us immediately with any bidding issues that this may cause.
This auction has been deleted.