New Frozen Beverage Dispenser FBD564 4 Barrel Flavor slushy machine ICEE / SLURPEE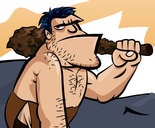 Dale Wilch Sales Company
An independent affiliate
Auction Location: 1501 West 31st Suite #342 in the Down Town Underground Caves, Kansas City, MO 64108 / Phone: 913-219-3960

Restaurant Equipment
This machine is now on display and available this Wednesday evening from 6-9 for you to preview before bidding.
Dale Wilch's Man Cave (913) 788-3219
We want you to come down this Wednesday evening to look this over and then come down the next Wednesday evening after the auction ends and pick it up. While you're here, take a walk around to visit the 20 + other vendors buying, selling and trading every Wednesday night too!
| | |
| --- | --- |
| Showing 1 to 1 of 1 items | |
Next Required Bid:
$1,150.00
Scheduled Close
03/13/2018
08:00 pm CST
Closed
Slight frame tweak in the chassis from a bump from the back side of a fork lift. If you were going to build it in, it's ready to go into service. If you want to use it free standing the chassis will need to be straightened a little before the new stainless panels can go back on and fit correctly.
Features of this FBD 564 4 Head Icee Slushie Slush Frozen Beverage Drink Dispenser:

Inline CarbonationTM – creates a more consistent over-run, quality and yield
AccuFreezeTM – maintains product consistency, delivering the most consistent frozen beverage, drink after drink
RapidFreezeTM – Cold chamber system improves recovery and draw-time, while reducing the compressor workload, and increasing dispenser durability
Electronic Simplicity offers easy-to-use key pad interface
Optimal Use of Counter Space with minimum ventilation of two inches side or back
Customizable individual barrels allows for hundreds of different drink profile combinations, including sugar free options
Capacity: Barrel size: 176 oz Continuous draw (alternating barrels): 3,840 oz/hour Recovery time: 4 minutes
Electrical: 200 to 245 VAC single phase; 3 wire, 30 amp
Dimensions WxDxH: 26"x34.2"x41.4"
---
We have material handling equipment including a fork lift to help you with your purchases. We are only open at this facility Wednesday nights from 6-9 PM. For previewing and pickup any other time an appointment is required. Call Dale Wilch weekdays only @ 913-219-3960 to schedule an appointment or for additional information. Our location (Downtown Underground caves) is at 1501 West 31st Suite 342, Kansas City, MO 64108. We are West down the hill from the Channel 4 TV studios or East up the hill from the Quik Trip @ 31st & Southwest Boulevard..
We invite you to come down this Wednesday night to our swap meet and flea market facility in the "DownTown Underground" (Caves on 31st in KCMO) Admission, parking and the 70 degree weather in the "Cave" is always FREE!
Inspection:
| | |
| --- | --- |
| Wed, Mar 07, 2018 | 06:00 pm - 09:00 pm |
Auction Closing:
| | |
| --- | --- |
| Tue, Mar 13, 2018 | 08:00 pm |
Removal:
| | |
| --- | --- |
| Wed, Mar 14, 2018 | 06:00 pm - 09:00 pm |
Bidding Increments:
Range
Increment
$0.01
-
$9.99
$1.00
$10.00
-
$24.99
$2.50
$25.00
-
$99.99
$5.00
$100.00
-
$499.99
$10.00
$500.00
-
$999.99
$25.00
$1,000.00
-
$9,999.99
$50.00
$10,000.00
-
$100,000.00
$100.00
$100,000.01
-
$500,000.00
$250.00
$500,000.01
-
$1,000,000.00
$500.00
$1,000,000.01
-
$2,500,000.00
$1,000.00
PLEASE READ and acknowledge OUR TERMS HERE
All items are sold 'as is where is.' It is the responsibility of the buyer to conduct any inspection and examination necessary to satisfy him/ her of all material facts before placing a bid.
Payments: Cash is welcome at pick up. If your invoice is not paid after the posted pick up day, we'll process your payment using the credit card you have registered on Equip-Bid.
15% Equip-Bid buyer's premium is always added to your invoice total before sales tax to establish your total invoice price.
Equip-Bid and or Dale Wilch Sales Co will collect and remit sales tax for the state unless we have your proof of exemption here on file prior to payment, regardless of the asset type or its intended use. You can email your Sales Tax Exempt for to dale@dalewilch.com or mail to P.O. Box 12031, Kansas City, KS 66112.
After the posted Pick Up date and time of your won lots, we will hold your items for 3 weeks and require you to make an appointment (Phone (913) 788-3219) to retrieve your purchases. After that we assume you have abandoned your purchases and will dispose or list them again in an upcoming auction.
Checking the box indicates I have reviewed, understand and agree to the terms and conditions for this auction as set forth in the auction details page.
---
1501 West 31st Suite #342 in the Down Town Underground Caves
Kansas City
MO, 64108

913-219-3960

39.0714700000

,

-94.6032710000



We will pack and ship Nationwide at additional cost any items that will fit the USPS or UPS package requirements. For an estimate of the costs call Dale any weekday at (913) 788-3219.