Big time or small time All NEW electrical contractors inventory reduction pallet auction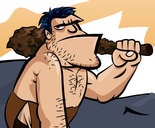 Dale Wilch Sales Company
An independent affiliate
Auction Location: 1501 West 31st Suite #342 in the Down Town Underground Caves, Kansas City, MO 64108 / Phone: 913-219-3960

Commercial & Industrial, Heavy Equipment & Farm, Restaurant Equipment, Retail, All Auctions
Huge electrical contractor inventory reduction. Over 90 pallets selling online at NO RESERVE Auction this week at Dale Wilch's Man Cave.
Save huge $$$ and make huge $$$ with this inventory reduction. Over 90 full pallets loaded with money making deals!
All new inventory with manifested items on each pallet and in catalog format. Many case quantity of products. The photos don't come close to showing the magnitude of the expensive items in these lots. Inspection by appointment or this Wednesday night from 6-9. If you can't make it Wednesday night, call Dale at 913-219-3960 to set an appointment for preview of this massive inventory. In order to get the scope of what we have at auction, you must come and spend some time going thru these 90 plus pallets.
If you're in the electrical contracting business or wanted to be in the electrical contracting business, this massive auction has so much potential for substantial profit for your business. Online sellers, this is what you look for with easy to ship and lots of value in these pieces. Google a couple of the part numbers and you'll see what I mean. Come take a close look.
Easy load out in our year round 72 degree warehouse facility. Ramp, truck high dock and fork lift to assist.
Thursday and Friday (10AM to 4PM) load out. To save you time we'll try to have all of your pallets staged and ready to load in your vehicle with our fork lift. If a specific time is better for you let us know Thursday or Friday morning and we'll try to accommodate you. We have only one dock and one forklift so your cooperation will help and be appreciated.
Inspection:
| | |
| --- | --- |
| Wed, Feb 21, 2018 | 06:00 pm - 09:00 pm |
| Wed, Feb 28, 2018 | 06:00 pm - 09:00 pm |
| Wed, Mar 07, 2018 | 06:00 pm - 09:00 pm |
Auction Closing:
| | |
| --- | --- |
| Wed, Mar 07, 2018 | 09:00 pm |
Removal:
| | |
| --- | --- |
| Thu, Mar 08, 2018 | 10:00 am - 04:00 pm |
| Fri, Mar 09, 2018 | 10:00 am - 04:00 pm |
Bidding Increments:
Range
Increment
$0.01
-
$9.99
$1.00
$10.00
-
$24.99
$2.50
$25.00
-
$99.99
$5.00
$100.00
-
$499.99
$10.00
$500.00
-
$999.99
$25.00
$1,000.00
-
$9,999.99
$50.00
$10,000.00
-
$100,000.00
$100.00
$100,000.01
-
$500,000.00
$250.00
$500,000.01
-
$1,000,000.00
$500.00
$1,000,000.01
-
$2,500,000.00
$1,000.00
PLEASE READ and acknowledge OUR TERMS HERE
All items are sold 'as is where is.' It is the responsibility of the buyer to conduct any inspection and examination necessary to satisfy him/ her of all material facts before placing a bid.
Payments: Cash is welcome at pick up. If your invoice is not paid after the posted pick up day, we'll process your payment using the credit card you have registered on Equip-Bid.
15% Equip-Bid buyer's premium is always added to your invoice total before sales tax to establish your total invoice price.
Equip-Bid and or Dale Wilch Sales Co will collect and remit sales tax for the state unless we have your proof of exemption here on file prior to payment, regardless of the asset type or its intended use. You can email your Sales Tax Exempt form to dale@dalewilch.com or mail to P.O. Box 12031, Kansas City, KS 66112.
After the posted Pick Up date and time of your won lots, we will hold your items for 3 weeks and require you to make an appointment (Phone (913) 788-3219) to retrieve your purchases. After that we assume you have abandoned your purchases and will dispose or list them again in an upcoming auction.
I have reviewed, understand and agree to the terms and conditions for this auction as set forth in the auction details page.
---
1501 West 31st Suite #342 in the Down Town Underground Caves
Kansas City
MO, 64108

913-219-3960

39.0714700000

,

-94.6032710000



We will pack and ship Nationwide at additional cost any items that will fit the USPS or UPS package requirements. For an estimate of the costs call Dale any weekday at (913) 788-3219.